What makes Cotswolds shopping great
Sarah Phadre Watson, journalist, broadcaster and digital editor for the Wilts & Glos Standard,
Stroud News & Journal,
the Gazette series and high street evolution pundit shares her views on what makes fantastic retail.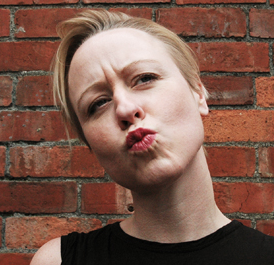 Sarah looks at
Stroud, Painswick and Nailsworth
There's something very special about our high streets across Gloucestershire. I spend most of my working week reporting on the highs, and unfortunate lows, of our retail industry.
Part of the many reasons why I feel so lucky to have lived and worked in the Cotswolds over the past three decades, is the distinct identity that those people give each and every town.

It's a worrying time for our high streets and those who work in them I know, but what is remarkable is how the communities behind them are coming together to meet those demands, and changing tastes of the modern shopper.
No two towns are the same, each has worked hard to offer something a little different, and it's that individuality and passion that I believe will ensure their survival.
Because a visit to a Cotswold town can't be compared to a trip to a characterless retail park, it's an opportunity to experience something very special.
Take Stroud, nearly 40 years ago campaigners came together to save the town's main shopping streets after they became blighted by empty and derelict buildings.
Now nearly four decades later visitors on a Saturday can expect to be lost in the crowds keen to enjoy the award-winning farmers' market and the quirky independent shops – relishing the buzz of the famously creative and alternative town.
Fourteen Lifestyle in Kendrick Street is a particular favourite of mine, run by Denise Ballard the contents of the shop echo her personality – devilishly stylish, with a very naughty twinkle in her eye.
It's the perfect place to buy a thoughtful gift for that special someone, or to treat yourself to something you never knew you needed – until you saw it in Denise's shop and now you can't imagine your life without it.
Or Nailsworth, where small businesses recently battled plans to introduce parking charges to the town – a community who came together to passionately protect their vision for the pretty little leisure destination nestled in the five valleys. Of course they won.
My tip? If you are in town you must pop in to chat to Annabel and her business partner Sofia, they run Coco Confection, a treat of a sweet shop in the heart of the town.
Although they are only 19 and 20 years old their successful business clearly shows that when you open a shop in a Cotswold town, with hard work, commitment, and the backing of an incredible community – you can realise your dream.
And eat plenty of chocolate.
Their shelves are piled high with the most delicious treats their conscientious business choices and careful choice or packaging means that you can indulge yourself practically guilt-free.
Ah Painswick, Art Couture Painswick has famously transformed the streets into a place of wonder – a giant catwalk showcasing the best of art and fashion with a big dose of creativity in music and body art.
But the art shops, and galleries, tea rooms and boutique hotel that has redefined luxury are available all year round - every time I visit the town, which is often, it feels like I discover another secret gem.
After all of that discovering, admiring and exploring winding side streets I like to enjoy a well-deserved cup of tea and a slice of cake at 'The Painswick Pooch'.
Many will already be familiar with the pretty tearoom under its former name - The Patchwork Mouse - but the new owners wanted to make it perfectly clear that hounds were very welcome to join their humans for coffee and cake – hence the rename.
Pop in to give resident miniature schnauzer Poppy a quick cuddle after a hard afternoon of shopping, the high street business is the absolute embodiment of quirky Cotswold charm.
Every single one of these places has something very different to offer, they all contribute to the reputation that the Cotswolds has rightfully gained as a vibrant and diverse area of breath-taking beauty.
I'm rooting for them all, and I know that together we'll make sure that our high streets evolve - no flourish - to meet the changing tastes of our modern world.